Substation Hardware Manufacturer
Founded in 1962, Johnson Connector is a seasoned substation and power specialty fittings manufacturer, the Southeast and beyond. We manufacture high-quality partial-tension compression connectors, welded fittings and bus supports, quickly and at competitive pricing. We ensure all NEMA and ANSI specifications are met. Contact us today for information about pricing and lead times.
The Authority on Substation Hardware Fittings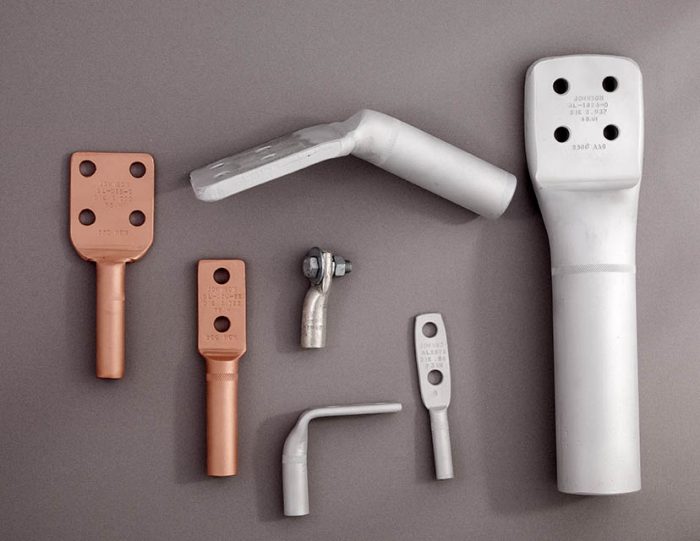 Utility components and substation hardware fittings from the USA require a precision approach to manufacturing. Couplings, connectors, supports and weldments require the utmost reliability and longevity in their applications. Johnson Connector understands this better than most—we've been satisfying the needs of utilities, electric cooperatives, distributors and contractors since 1962!
We're the premier producer of substation bus fittings, as well as multi-range cable supports, compression tees, compression terminals, tube supports, slice plate kits and much more. For decades, our focus has been on producing quality components that stand up to the rigors of their application. Today, our components are responsible for ensuring the integrity of substations, utility installations and electrical applications throughout the region. We manufacture using the very best materials, proven and reliable designs, and standards set forth by reputable quality organizations. In short, we never cut corners or produce inferior products, because we believe it's our duty to imbue every installation with excellence—starting at the product level.
Contact us to discuss the types of parts and components you need, turnaround time and even private labeling (available upon request). We'll do what it takes to deliver quality parts, at an affordable price.
We're a privately-owned and -operated electrical connector manufacturer, supplying substation and power specialty connectors to the utility industry.
We have the capabilities to produce substation and transmission components, spanning bus supports, compression connectors, welded fitting and much more.
Our company has served the needs of utilities, electric cooperatives, distributors and contractors since 1962.
Because all manufacturing and assembly is performed in-house at our facilities in Alabama, we're able to ensure low pricing and quick lead times.
Our strict quality control ensures National Electrical Manufacturers Association (NEMA) and American National Standards Institute (ANSI) specifications are always met.
---
Need Substation Components?
With over 80 years of experience of in-house manufacturing, substation hardware fittings, and power specialty connectors, Johnson Connector is ready to meet your needs. Contact us today to inquire about pricing and lead times.